WEIGHT MANAGEMENT PROGRAMS: there is a lot of weight loss advice out there and it ranges from not-very-helpful "everything in moderation" diets to Harmful crash diets involving too few calories and not enough gradual life style changes. Our philosophy is to understand each person as an individual, with different individual needs and to work together to understand the body.
Many of our patients come to us after having reached a level of frustration with other programs. Many have lost and re-gained weight over and over again using popular expensive diets, new fad diets, and each week seems to bring a new "can't miss" " fat burner" supplement! Weight maintenance failure is "Very frustrating!" "Almost makes you want to give up!" We know these feelings first hand because Dr Nick and Dr Kathy are weight-loss participants too. We need to work together to find the physiologic balance and let the pounds " melt off."
"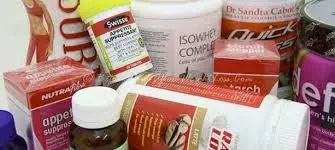 If we learn how to work with the body to healthfully lose stored fat pounds, we can simplify the mystery of why some of us can't lose weight as we grow older. We can master the basic Fat-making Hormone System versus the Fat-Burning Hormone system...the Ying and the Yang of our metabolic biochemistry can be deciphered and applied in our lives....daily
We have a variety of Weight loss Programs to choose from, but our most popular and most successful is a drug free Nutritional Diet Program.
We start with a natural, diet and nutrition based fat burning Program: Natural Weight Loss program.

Some need a little more help,our next program adds a Non-prescription appetite suppressor/Fat burner Supplement
Or , for more help, our next program adds a safe prescription Appetite Suppressor/Fat Burner daily tablet
For those needing more help, we also have available the very popular HCG diet
.
.
WEIGHT LOSS QUESTIONS AND CHOICES
We all have a lot in common, yet we are all different! Each person, medically, must be approached on an individual basis....
The Physician must look at what is common to all of us as we age, but also what conditions are unique and particular to each of us. What is our digestive system enzymatically, biochemically and anatomically built to digest well?

How do our culture, race, age, hormone status, medical problems, diet, sleep pattern, stress levels, type of work,excercise habits, past dieting habits, emotions and psychology influence our weight?

Do we daily work with or against the Built-in "Fat Making" and "Fat Burning" hormone systems in our body is the key! Understanding the Ying and the Yang of our biologic systems and how they are interconnected with the rest of our entire make-up is a science based approach that we teach.
How much effect do excercise, oral supplements (chromium picolinate, Garcinia cambogia, white bean extract, CLA...) and injectable supplements (B-12, amino acids) have? These and more questions we will helpwith you to help you understand and apply to achieve weight loss and health!
.
Its Time to lose weight! Time to get fit once and for all. Time to live and reach your weight and health management goals!...The only thing stopping us is ourselves. We must look in the mirror, get to know our bodies and win! Only by action and perseverance are great deeds done. You can be successful!
.
SKIN TIGHTENING , BODY SCULPTING, CELLULITE TREATMENTS, HORMONE BALANCE MANAGEMENT
Many of our patients have been successful in reaching their goals and maintaining a healthier weight. Often we can assist further with skin toning and tightening treatments to complement the new body frame. We offer consultations on a whole array of treatments. Skin Tightening for loose skin post weight loss. Also treatments are available for spot reduction of localized fat stores in stubborn areas. lastly, longterm weight maintenance and Health maintenance may depend on hormone management and Wellness interventions reach a fit for life state of being. Keeping the Body in balance for years to come.